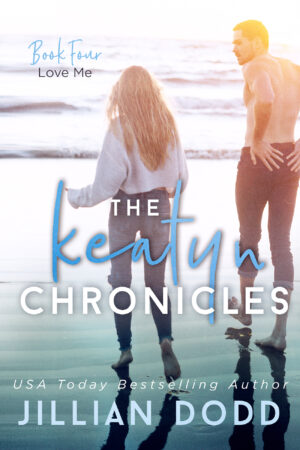 Purchase:
Ebook
Audiobook
Paperback
Keatyn's mom says you can't love someone until you learn to love yourself. So, even though Vincent is getting more and more scary and doing a nationwide search for her, Keatyn vows to try to love herself and worry a little less about boys.
But there are so many cute ones to choose from …
Dawson—the gorgeous boy who made a mistake but whose molten-lava kisses and steaminess she can't freaking resist.
Aiden—the god of all hotties who is practically infused with love potion. Who she thought liked her but now says he wants to be her friend.
Brooklyn—the boy who first stole her heart and has always loved her … well, until the whole cabana incident with another girl.
And what about Cooper Steele? The new soccer-coaching, health-teaching, tattooed hottie who was sent to guard Keatyn's body.
What's a girl to do?
Also in this series: