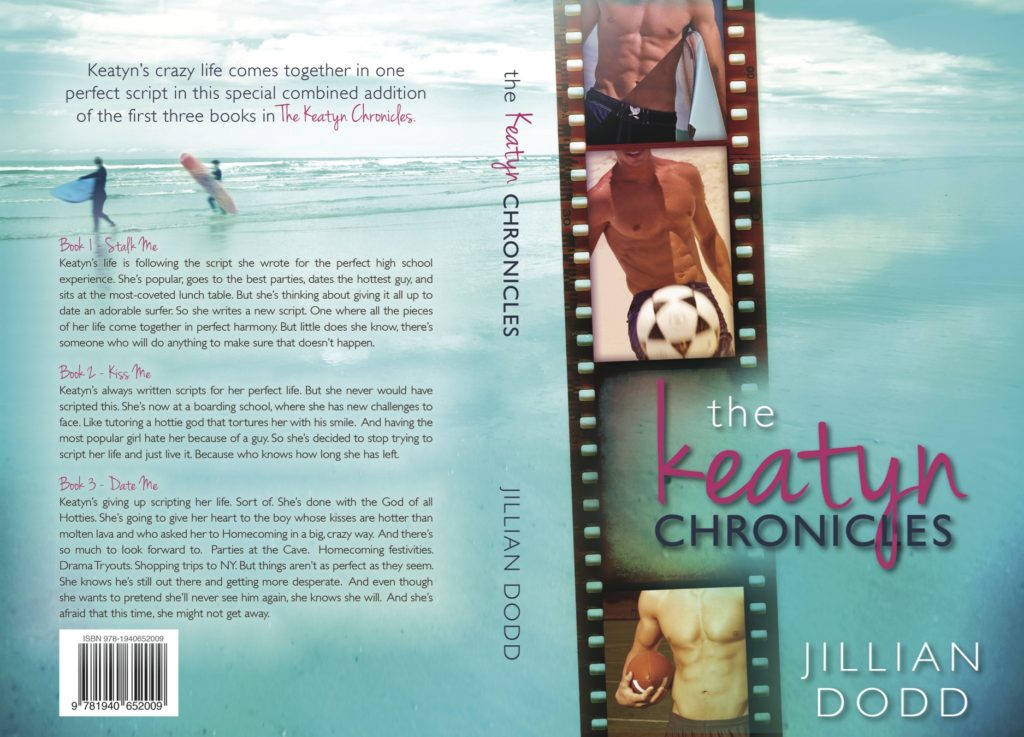 Keatyn's crazy life comes together in one perfect script in this special combined addition of the first three books in The Keatyn Chronicles.
Keatyn's life is following the script she wrote for the perfect high school experience.
She's popular, goes to the best parties, dates the hottest guy, and sits at the most-coveted lunch table.
But she's thinking about giving it all up to date an adorable surfer.
So she writes a new script. One where all the pieces of her life come together in perfect harmony.
But little does she know, there's someone who will do anything to make sure that doesn't happen.
Keatyn's always written scripts for her perfect life. But she never would have scripted this. She's now at a boarding school, where she has new challenges to face. Like tutoring a hottie god that tortures her with his smile. And having the most popular girl hate her because of a guy.
So she's decided to stop trying to script her life and just live it.
Because who knows how long she has left.
Keatyn's giving up scripting her life. Sort of.
She's done with the God of all Hotties. She's going to give her heart to the boy whose kisses are hotter than molten lava and who asked her to Homecoming in a big, crazy way.
Because there's so much to look forward to. Parties at the Cave. Homecoming festivities. Drama Tryouts. Shopping trips to NY.
But things aren't as perfect as they seem. She knows he's still out there and getting more desperate. And even though she wants to pretend she'll never see him again, she knows she will. And she's afraid that this time, she might not get away.